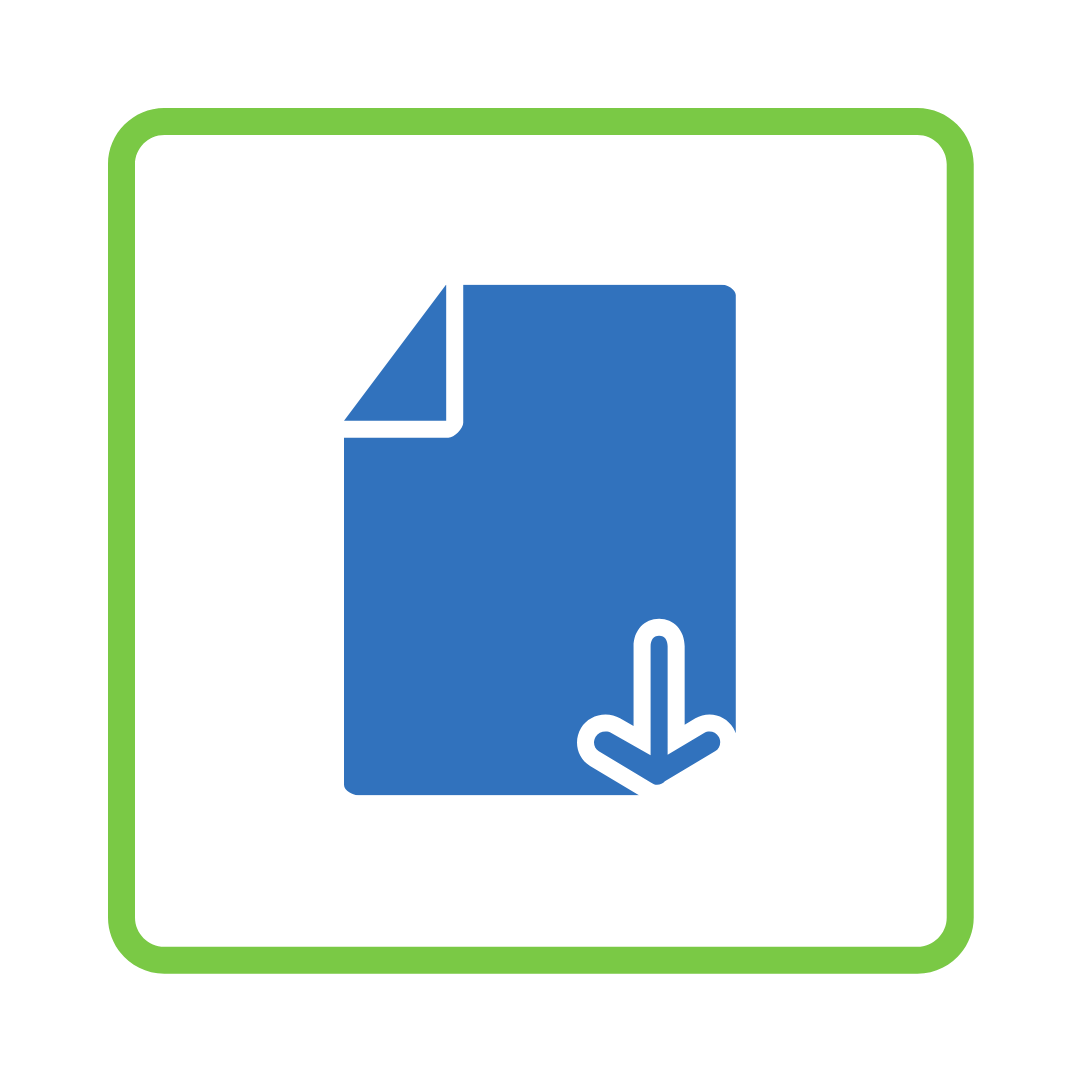 Once the I-Connect Implementation team has determined readiness for implementation and created an action plan of which needs to be accomplished before the change in practice begins, these activities will define the Installation Stage of implementation. At this early stage of implementation the following are confirmed: the essential components or drivers of the intervention are in place, a small group of implementors are trained, and plans are made for providing coaching support.  
The result of the installation stage is the completion of the action plan, the stage is now set for the launch of I-Connect. 
Learn more about what I-Connect looks like in the Installation Stage:  
Ongoing I-Connect Implementation Team meetings

 to assess action plan progress 

 

Address any outstanding team needs 

from the

 action plan 

 
Ensure any outstanding technology infrastructure needs from action plan are resolved

 

Acquire devices, 

ensure app is downloaded 

 

Provide training to mentors and site facilitators 

(link to training videos)

 

and ensure mentors are comfortable 

adding 

and monitoring 

students. 

 

Develop 

I-Connect Implementation Team

 

coaching plan with regularly scheduled meetings for mentors

 

(link to coaching log)

 

 

Establish and communicate plan for mentors and students to provide feedback to 

I-Connect Implementation Team

 

 
Add

 I-Connect to PBIS Tier 2 handbook 

 
I-Connect Implementation Team 
I-Connect is an ideal Tier 2 intervention, it provides specialized support to students with a flexible timeline and instant data collection. The below graphic is a communication model and can be used to structure a traditional-or-ideal  district wide I-Connect Implementation Team. Having an individual(s) represent each of these Implementation Team roles will ensure that I-Connect remains a sustainable intervention. Keep in mind that each I-Connect Implementation Team is going to look different depending on what resources are available to you, the size of the population you serve, and your students' needs.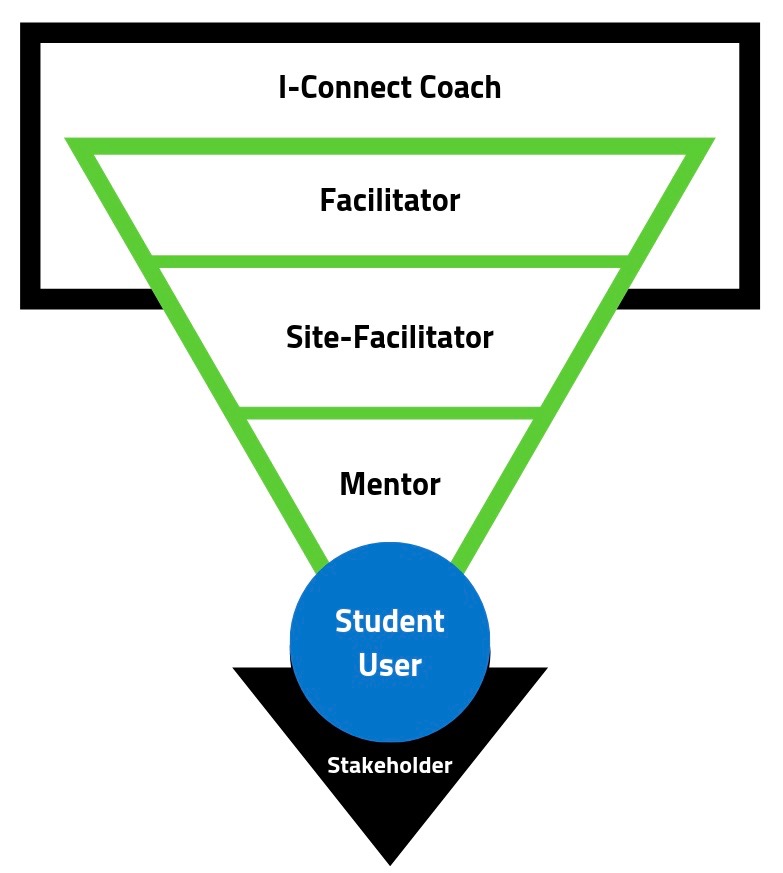 I-Connect Coach
I-Connect Coaches are employed by the University of Kansas and are active members of the development team. They provide training, resources, and tech support.
Facilitator
Facilitators are traditionally district staff members. Facilitators can view all participants at all schools in their district.
Site-Facilitator
Site-Facilitators are Principals and/or an I-Connect representative at your school. Site-Facilitators can view all mentors and students at their school.
Mentor
Mentors are individuals that work with students using I-Connect 1-on-1. This could be a teacher, but is most likely a special educator. Mentors can only view the individual students assigned to them.
Student/User
This is the individual that is using the I-Connect app & intervention. This could be a student or adult. Good candidates for I-Connect include individuals diagnosed with ADHD and/or ASD. 
Stakeholder
Stakeholders are parents, guardians, teachers, & other individuals that are given access to individual student data and charts. Stakeholders aren't able to change monitoring questions, they can only view charts.