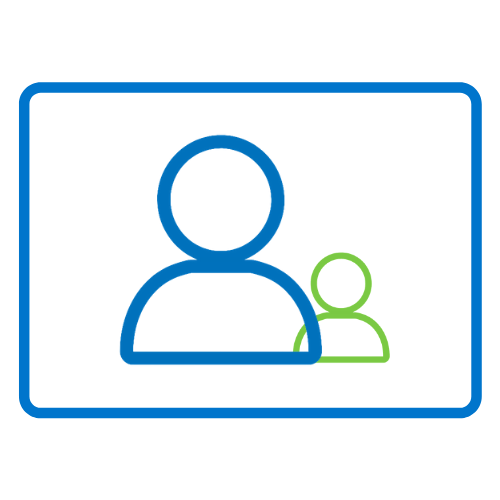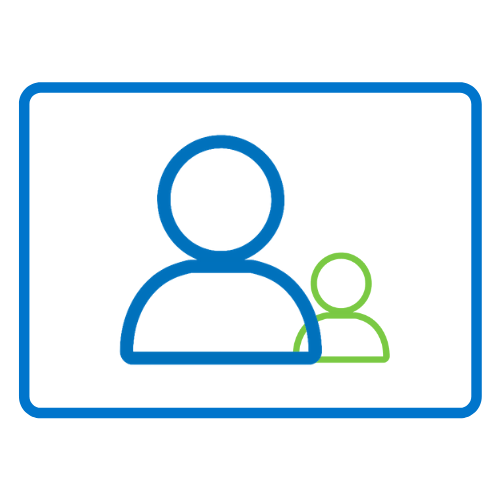 I-Connect as a Stand Alone Classroom Intervention
While I-Connect can be a powerful component of system-wide interventions like School-Wide PBIS, MTSS, or Autism Resource teams it can also be used as a 1:1 or stand-alone intervention in special and general education classrooms. To use I-Connect as a standalone intervention: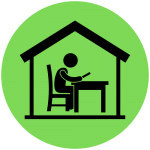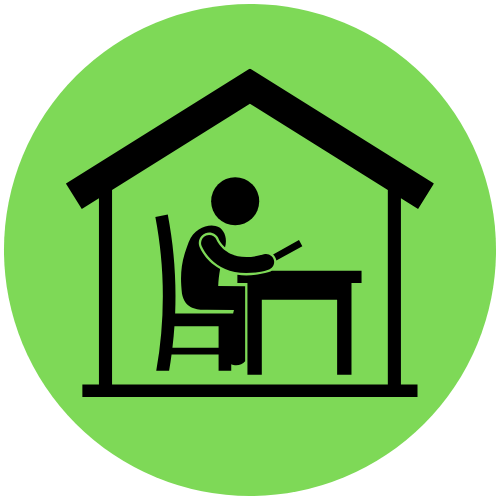 How Educators can Support I-Connect at Home:
I-Connect is an awesome positive behavior support resource for the students and clients you work with. It's been successful in the classroom, but with many districts choosing remote learning, I-Connect has the flexibility to be used virtually! Consider the following options to remotely support your students in using the I-Connect self monitoring intervention:
Option #1: Parent Driven:
Share a link to the I-Connect at Home web page and the below PDF with the parents, caregivers, students, or clients that you work with. This will instruct parents or caregivers on all they need to know to set up accounts for their students. Request that they add you to the student's account as a Stakeholder so you can view their charts and see how they progress.
Click to Download PDF: How to use I-Connect at Home– an instructional guide for parents and caregivers PDF
Click to Download Word .docx: How to use I-Connect at Home– an instructional guide for parents and caregivers Word.docx
Options #2: Teacher or Specialist Driven:
You can register an account for yourself as either a non-school district mentor or mentor. You can then create a self-monitoring account for each of your students or clients, assigning their parents or caregivers as Stakeholders. You then only need to instruct parents or caregivers on how to download the I-Connect app, and send them their student's login credentials that you created in the I-Connect Portal. You will then need to engage in weekly meetings with your student or client to touch base on the progress data and discuss if their monitoring prompts, intervals, or questions need to adjusted. See our Training tab to learn more about I-Connect as an intervention.
I-Connect as a Stand Alone Classroom Intervention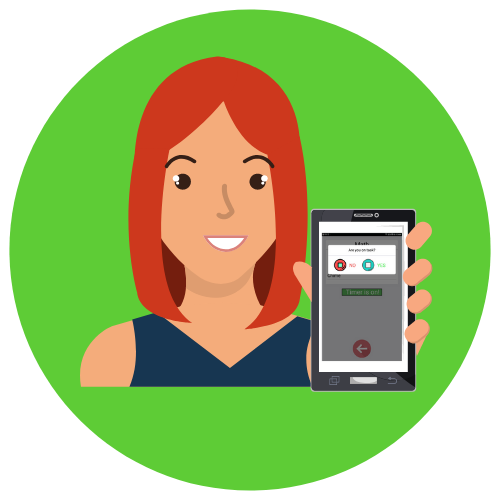 I-Connect in your Classroom
Step 1: Register as a Mentor
When Implementing I-Connect in your classroom, or with individuals, it is best to register with I-Connect as a Mentor. Click the link below to register and create your account. The I-Connect Readiness Assessment & Action Plan are implementation supports in place for schools that decide to implement I-Connect throughout, you may consider looking at these resources to help you get started! 
Step 2: Identify Candidates
Step 3: Add Students to Portal
Once you've created your account, you can then begin creating student accounts within the I-Connect Portal. Once logged in you can customize individual monitoring questions, view students monitoring data, assign stakeholders, & and update passwords.
Step 4: Download App to Mobile Device
I-Connect is available for mobile devices on the Google Play Store and the iOS App Store. Select either the Apple or Android icons to download the I-Connect Application now!